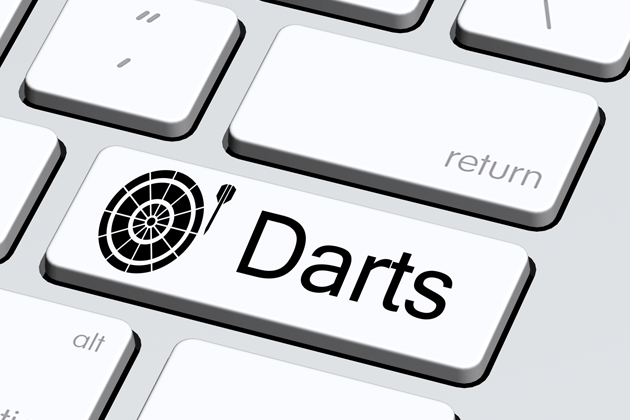 A darts score made up of 20, 5, and 1 (26, in total) is called "bed and breakfast." A "hat trick" means three bull's-eyes. The oldest reference to darts was in 1819 with a game called Puff and Dart, wherein players used a blowpipe to send the dart at a target similar to what archers use. That game stopped being played in 1844 because someone had the deadly mistake of sucking instead of blowing. Indeed — such interesting things to note about darts.
But really, what it all comes down to is that a game of darts is enjoyable and relaxing —and when you hit enough "hat tricks," quite exquisitely rewarding. If you have not tried it out yet or want to improve your game, here are three basic tips to buy darts online.
1. Know your darts.
They may look the same, from afar, but up close and upon further inspection, you will find that darts are made from different materials. They will also feel distinct from one another because darts come in varying weights. From the most commonly used steel-tip darts that weigh from 20 grams to 30 grams to the soft-tip darts used for electronic dartboards and weigh between 14 grams to 16 grams, the right type of darts could help you improve your game.
2. Test them out.
While most professional players may choose to go with tungsten darts because they minimize bounce-outs and they last longer than most darts, it doesn't necessarily mean that beginners to the game should put in an order for them online. Tungsten darts are quite pricey. So it may be best to go with a more affordable choice as a novice, which would be the steel or  silver brass  darts.
The best way to determine which darts are perfect for you is to test them out first. See how they feel in your hands. Consider the weight and how it may affect your throwing style.
Of course, in some cases online you won't be able to try out the darts you want before buying them, so try to buy darts that your friends or other local players use.
3. Focus on flights.
Flights are the feathers or wings at the end of the dart. Aside from lending the dart a rather distinct design, it also has a way of affecting your accuracy. Consider the texture, shape, and size of the flight as these can impact trajectory. Larger flights are thought to be more stable as the dart soars through the air.
There is more to learn about buying darts. The good news is that you now have online resources that could point you in the right direction. So look up more darts buying guides online and you are sure to end up with the best set that may just help you improve your game.