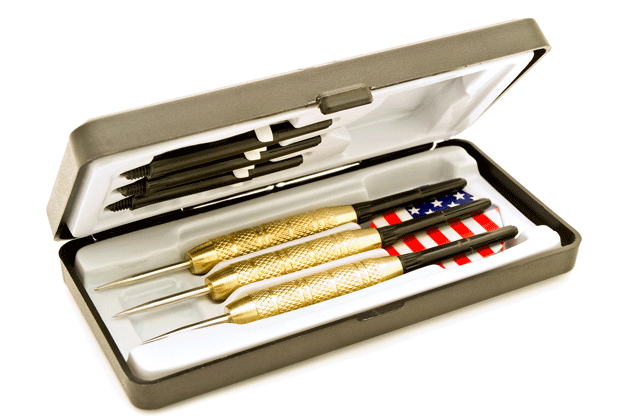 When shopping for anything, you want to be able to get great deals and make the most of what your hard-earned money will buy. Fortunately, just because you got something for less, it doesn't mean that it's of inferior quality. If you know where to shop, you can get great items at a bargain. If you want to buy cheap darts equipment, for instance, the best place to go to is a shop that specializes in the sport. Any legit darts shop values its reputation and will protect it by selling good merchandise.
There's cheap stuff and there's junk. The first makes you feel smart about your choice, while the other makes you regret your purchase. You don't want to waste your money, so if you're intent on buying cheap darts equipment that actually offers value, it's best not to get the supermarket variety even if it costs next to nothing.
Cheap Darts Equipment Choices
Your choice essentially will be based on what kind of player you are. If you're serious about taking up the sport, you should get a good quality board. While you don't really have to get one of the competition-level boards, you also don't want to waste your time on the compressed paper kind like the one you mangled as a kid. Even if the competition you will only ever participate in is one against your own family members, it wouldn't be smart to get something that will be in tatters after a short time. Recreational players will probably do well with an electronic board, while avid players shouldn't get anything less than a bristle board.
When it comes to the darts themselves, common players would do fine using the ordinary brass tips. Those who compete will probably want to invest in tungsten darts. Besides the tips, you need to consider the other parts as well and analyze how they will essentially affect your performance. Figure out how you like your darts' grip, shaft, flight, weight, etc. so you can get the right combination.
If you want to get the best items that fall within your budget, make sure to take the time to try and test different choices. Even if you're buying your equipment online where most items are often much cheaper, it would still behoove you to go around the brick-and-mortar shops to determine which items you want. Once you've made your choice, you can then order darts online through a website like Amazon.