Our Top Choices for Kid's Dart Games
Darts are a great game for the whole family! Check out our Top Kid-friendly Picks for the 2017 Holidays, perfect for introducing kids to the game of darts! Not only is darts a great game, but it can also be a fun way to get kids to practice their math skills!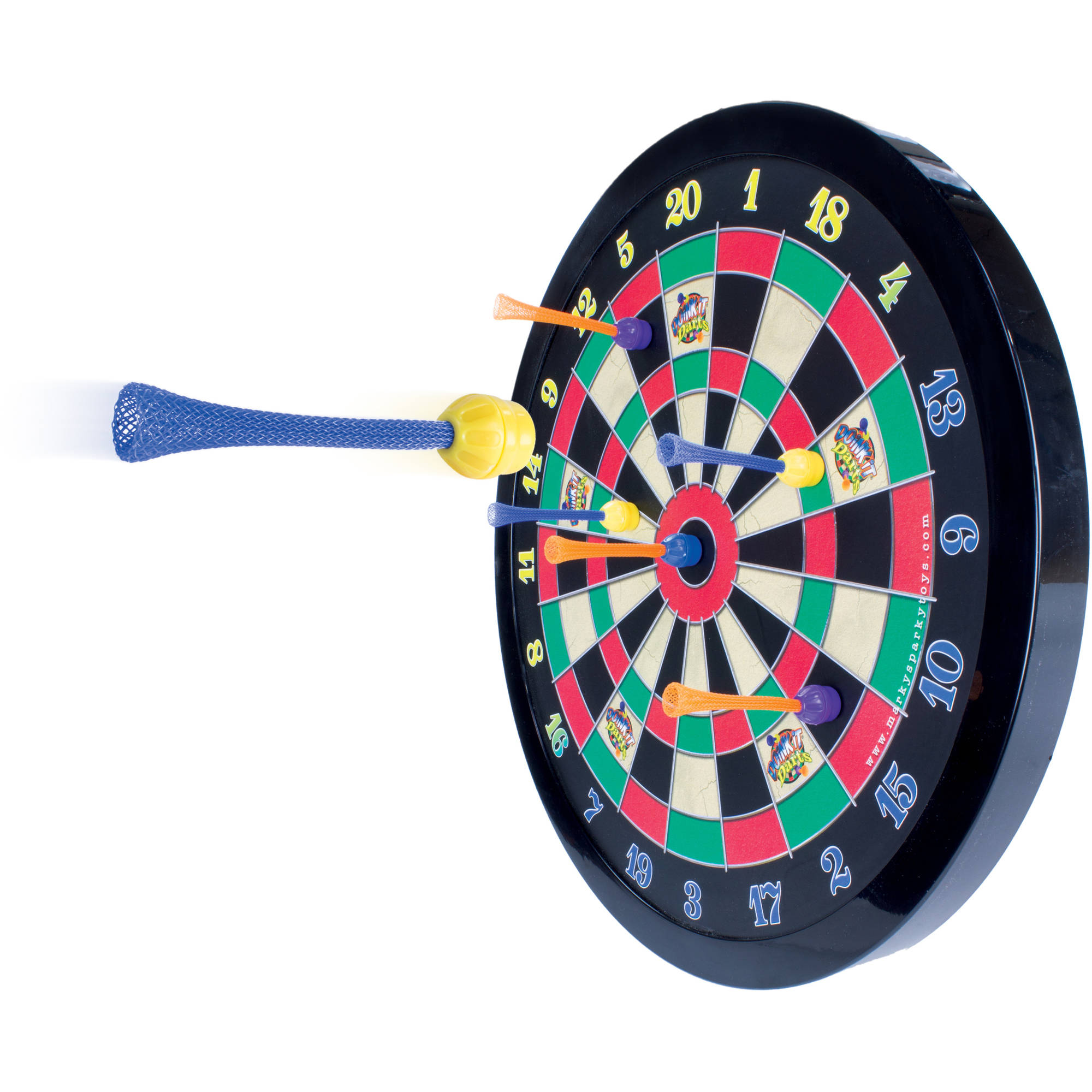 The Doinkit is a magnetic dart set, perfect for kids learning the game of darts. The high-powered rare earth magnets work well and keep the darts where they hit the board. There are no tips on these darts, so you don't have to worry about kids hitting each other or making holes in your walls! This board is great for older children trying to learn the game, but the magnetic darts can be a hazard for young children who may swallow small parts. Check out our recommendations below for younger kids!
The Geekper Safety Dart Board is another great option for children learning the game of darts. With soft, bendable plastic tips, these darts help reduce injuries and damage. The board is made of tiny plastic pegs, in which the dart gets wedged when thrown. This board mimics standard dart boards with colors, double and triple zones, and a bull's eye. While not an exact copy, it is a great introduction to standard dart games.
If magnetic darts or plastic pointed tips are too advanced for your young children, we recommend starting with a velcro ball dart game, like Matty's Toy Stop Deluxe 12″ Dart Board shown below.
This dart board is a great introduction for little kids. The soft felt board and the velcro balls will ensure that your child won't be hurt by sharp pointed darts, heavy boards, or accidentally swallowing magnets. Matty's Toy Stop Deluxe 12″ Dart Board is a cheap and fun way to introduce the game of darts to young kids. While the board is quite different from your standard dart board, the concept is the same and it's a great way to get young kids interested.